JOGSCOTLAND
Jog Scotland Sessions
Jogscotland is a running programme for over 18's based on the principles of making fitness fun and accessible. Whether you are training for your first race or you are trying out jogging for the first time, our jogscotland programme is very successful and is a great way to get fit, meet new friends and get out into the great outdoors.
Under the supervision of our super jog Leaders you will get fit in no time by gradually increasing your distances on a weekly basis. The jog leaders will help and support you on your journey and you are sure to have some laughs along the way with them too! Whatever your ability or habits come and join the warm welcome, good company and shared passion for exercise offered by jogscotland.
Airdrie Sessions

Location – Airdrie Sports Centre
Meeting point – car park or the changing rooms in Airdrie Leisure centre.
Contact – Kayleigh Reilly
Email – reillyka@northlan.gov.uk
Members Facebook Group Name – jogScotland Airdrie
Delivery days – Tuesday & Thursday
Time – 7pm start both nights
Groups Being Delivered – Beginners, Intermediate 1, Intermediate 2 & Intermediate 3

Motherwell Sessions

Location – Ravenscraig Regional Sports Facility (Monday) & Strathclyde Park – Water sports centre (Wednesday)
Meeting point – 

Monday- Reception at Ravenscraig

Wednesday & Sunday- Water sport Car Park

Contact – Kayleigh Reilly
Email – reillyka@northlan.gov.uk
Members Facebook Group Name – Jog Scotland Strathclyde Park/Ravenscraig
Delivery days – Monday, Wednesday & Sunday
Time – 6.30pm start Monday & Wednesday nights.
Groups Being Delivered –

Monday – C25K (Couch to 5k), Intermediate 1, Intermediate 3, Advanced 1 & Advanced 2

Wednesday – C25K (Couch to 5k), Intermediate 1, Intermediate 3, Advanced & Development

*Our advanced (technical session) is a new session which we have designed for jogscotland members who are keen runners and are looking on ways to improve their running technique. This is a great opportunity for you to ask questions of our coaches during your run on different techniques you could use to help improve your running ability.
HOW TO BOOK!
As part of an exciting update to our booking system, customers are now able to check availability within our Jog Scotland programme and arrange bookings at the click of a button. Please click on the link below to get started or log in to view any existing classes or progress.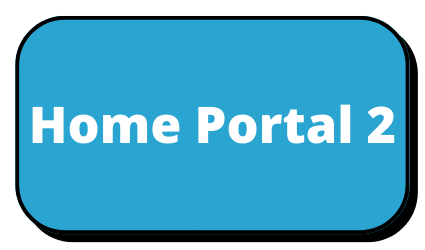 In the event that you are unable to book online please contact our friendly Membership Team via the Live Chat function on our website or app, via email to ActiveLessons@northlan.gov.uk or by calling 01236 341969. If the level you are interested in is not currently available, please check back with us again soon.
Jog Scotland NLC Membership
| | | |
| --- | --- | --- |
| Type | Standard Monthly DD | Existing NLC Gym Member DD |
| 1 Session Per Week | £10.25 | £8.25 |
| 65+ 1 Session Per Week | £8.20 | £6.20 |
| Unlimited Sessions | £18.55 | £15.55 |
| 65+ Unlimited Sessions | £15.45 | £12.45 |
For more information visit: http://www.jogscotland.org.uk
Jogscotland Runners Stories
LIZ – JOGSCOTLAND
I joined Jog Scotland around Easter 2007. I was 53 years old and had never run before apart from trying to catch a bus. Initially, I really didn't fancy it much, as firstly I didn't want to get my hair wet if it was raining, and secondly the fact I had no prior experience of running!
After successfully completing the first block, I then decided to move up to the end game of running 20 minutes after a 10 week block. Much to my surprise, I also successfully achieved this block, but decided I needed to attend two nights a week in order to maintain this. On reflection, it was at this point I was beginning to get hooked. I was running not with my friends as they were all in different groups, but with people at a similar pace to myself. I was purely running for increasing and maintaining fitness at that time and was beginning to look forward to the continuing challenge. I continued gradually moving up the groups after repeating some a few times (I admittedly like to be in my comfort zone). My initial goal was to run a 5k and it wasn't long before I did, thanks to the progressive Jog Scotland programme, I completed a 5k in 2008 in around 37 minutes. There was no going back now!
To date, Jog Scotland has helped me to achieve 2 half marathons, one when I was 59 and another when I was 64 (I managed to achieve this after having not run for a period of 8 week due to a major operation). Obviously taking advice from the doctors who stated I could start again after an 8 week period. Over the years I have recognised that I run at a pace of eleven minutes per mile or seven minutes per kilometre. This pace of mine does not get any faster, however; over the years I have not slowed down either. My half marathon times were exactly the same despite being 5 year apart.
Finally, I would never have envisaged that I would be running regularly at the age of 65, yes there are people older than me, and alongside friends. The Jog Scotland programme undeniably works no matter your size, shape, age or indeed your mental well-being – we all have the same goal of maintaining a healthy well-being and ultimately to enjoy. I am thankful to the Jog Scotland community to welcoming me and supporting me over the past 12 years.