Swimming Lessons
At Active NL we run an extensive Learn to Swim programme for all swimming abilities across many of our venues enabling participants to gain basic aquatic skills, coordination, stroke techniques and elementary skills as well as gaining confidence in the water.
Book or Manage Your Sessions
As part of an exciting update to our booking system, customers are now able to check availability within our Learn to Swim programme and arrange bookings at the click of a button. Please click on the link below to get started or log in to view any existing classes or progress.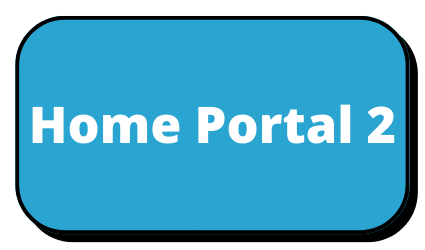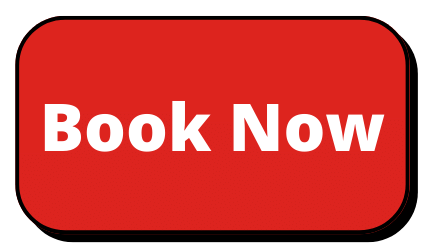 In the event that you are unable to book online please contact our friendly Membership Team via the Live Chat function on our website or app, via email to ActiveLessons@northlan.gov.uk or by calling 01236 341969. If the level you are interested in is not currently available, please check back with us again soon.
Is your child over the age of 5 and participated in swimming lessons previously? Please email your child's full name, DOB, preferred venue and a contact telephone number to ActiveLessons@northlan.gov.uk and we would be happy to arrange a swimming assessment to find out the most suitable level for your child.
Included in your monthly fee
When you start swimming lessons, you'll also receive the following great benefits:
Unlimited Swims in any Active NL Pools including the Time Capsule Waterpark in Coatbridge
Ice Skating Sessions at the Time Capsule (please refer to timetable)
OVER 12'S have unlimited access to Active NL Gyms and Fitness Classes
Off-peak use of Fundamentals soft play areas at Broadwood and Time Capsule for ages 4 and up (small additional charges apply to under 4's)
Golf Season Ticket which includes unlimited use of both Palacerigg and Lochview courses
Lessons Available
Adult & Baby Swimming Lessons ( 0 - 15 months)
The aim of these classes is to introduce the adult and baby to a swimming environment and develop the confidence and skills of the adult to ensure the safe and effective handling of the baby in the water.
Objectives:
The adult will have the range of skills and knowledge necessary to handle their baby confidently and safely in water
The 'quality time' aspect will be a key element of the adult and baby aquatic experience
Adult and baby will have experienced basic body positions and a range of movements in water
Adult and baby will have developed water confidence and enjoyment in the aquatic environment
Adult & Toddler (15 months – 2.5 years)
To encourage independent movement and develop the water confidence and core aquatic skill of the toddler through structured play.
Objectives:
The toddler will have been involved in interaction with other adults and children
The toddler will have experienced independent movement with buoyancy aids
The toddler will have developed some basic core aquatic skills through structured play focusing on enjoyment, fun and self-discovery
The toddler will have developed greater water confidence
Adult & Child Swimming Lessons (2.5 - 3.5 years)
The aim of these classes is to further develop the core aquatic skills through structured play and develop the independence necessary for the next level (without an adult in the water).
Objectives:
The child will demonstrate independent movement and a range of core aquatic skills
The child will have developed confident submersion and aquatic breathing
The child will have been involved in interaction with other adults and children
The child will become more attentive to the teacher's instruction and less reliant on adult support in preparation for the next level
Pre-School Swimming Lessons (3.5 - 5 years)
The aim is to become water confident and develop core aquatic skills (without adult assistance but with buoyancy aids as required).
Objectives:
Introduce complete non-swimmers to the aquatic environment and establish an understanding of safety in and around water
Develop and progress water confidence
Establish an understanding of basic core aquatic skills
Encourage independent movement
Develop skills through enjoyment, fun, and self-discovery
Swim Skills (5+years)
Swim Skills 1
To further develop water confidence and develop core aquatic skills without aids.
Objectives:
Develop confidence and ability to perform a wide range of core aquatic skills without buoyancy aids
Develop the basic technique of the 4 strokes
Introduce the basic technique of sculling
Develop balance and buoyancy through a variety of activities
Swim Skills 2
To increase the competency of the core aquatic skills and develop basic stroke technique.
Objectives:
Introduce and progress new core aquatic skills
Develop stroke technique to include all 4 strokes
Introduction to diving (pool permitting)
Develop awareness and feel for the water through a variety of core aquatic skills
Swim Skills 3
Introduce more advanced stroke technique and achieve Triple S standard.
Objectives:
Further develop competency in all four strokes
Development of Diving
Further develop Butterfly and Breaststroke aiming to achieve legal technique
Swim Skills 4
To improve the quality of stroke technique, introduce multi-aquatic skills/disciplines and basic lifesaving skills.
Objectives:
To demonstrate competent technique in all four strokes
Introduce lifesaving skills and basic aquatic discipline skills
To provide basic skills to enable progression into all aquatic disciplines including life-saving
Adults 18 years +
To introduce the adult to water confidence, relaxation and an introduction into core aquatic skills. Development of stroke technique and breathing.
Club Ready
A newly structured class giving tasters in water polo, synchronised swimming, diving, and rookie lifeguard.
Adult Swimming Lessons
Our adults programme is offered over 3 levels, starting from beginners for non-swimmers and those new to the water, Intermediate for those wishing to develop more and advanced for those wishing to progress both in terms of distance and technique. All classes run for 45 minutes.
Please use the Venue Finder to locate your nearest Active NL swimming pool and contact them directly for swimming timetables and programmes.