Ultimate Sports membership
Does your child love sports? Then they'll love our new Ultimate Sports Membership! We are delighted to introduce our new membership which includes a fantastic range of sports that your child can try their hand at! This great new membership will give your child full access to unlimited coaching sessions every week for the following sports:
Football
Dance
Musical Theatre
Gymnastics
Tennis
Badminton
Athletics
Netball
Golf Academy / Mini-Tigers
BMX
Basketball
£35.90 PER MONTH
How to book!
As part of an exciting update to our booking system, customers are now able to check availability within our programmes and arrange bookings at the click of a button. Please click on the link below to get started or log in to view any existing classes or progress.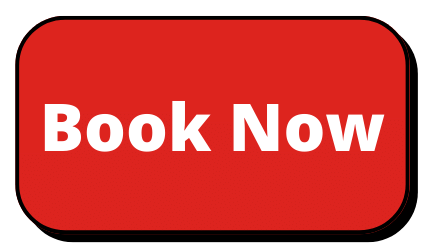 In the event that you are unable to book online please contact our friendly Membership Team via the Live Chat function on our website or app, via email to ActiveLessons@northlan.gov.uk or by calling 01236 341969. If the level you are interested in is not currently available, please check back with us again soon.
Included in your Ultimate Sports Membership
Free Skating Sessions at the Time Capsule each week. Monday and Friday 3pm-4.30pm and discounted sessions at weekends and school holidays.
Golf Season Ticket which includes unlimited use of both Palacerigg and Lochview courses
Discover more about all of our excellent Sports Development programmes below:
Football
The programme is structure and planned with themed days throughout the weeks for the players to develop and have fun! The programme will include specific drills to develop skills and technique along with fun games.
Dance
Our exciting Dance classes, delivered by professional coaches, will help your child develop co-ordination, balance, social awareness, build their confidence and most importantly have fun. You will learn styles such as Hip Hop, Street Dance and Jazz. We also offer specialised Cheerleading classes. All classes work towards our end of year annual show.
Gymnastics
Gymnastics is one of the most comprehensive lifestyle exercise programmes available to children incorporating strength, flexibility, speed, balance, coordination, power and discipline. We offer parent & child, pre-school, recreational & tumbling classes.
Musical Theatre
Increase your star quality by learning dancing, acting and singing in our Musical Theatre classes. Classes work towards annual shows & mini showcases throughout the year. Musical theatre skills provide building blocks that will help children's development, attention spans and allow them to be confident individuals.
Tennis
Our Tennis Academy programme is open to children from 3-16 years and adults. Our sessions focus on each tennis shot and the tactics of the game in a fun and inclusive manner.
Athletics
Get involved in athletics! Our classes cater for all abilities, developing key movement skills required for all sports. It provides an introduction to track & field Athletics through various running, jumping and throwing disciplines.
Badminton
Our badminton programme is open to children 5-16 and adults. Each session will focus on a different badminton shot and our qualified coaches will ensure that each session is lots of fun.
Golf
Our Golf Academy introduces the principles of the game and develops skills that ultimately lead to a high skill level. The classes offer a fun, safe environment for children to improve their golf skills.
The below sports are not included in the Ultimate Sports Membership
---
Swim
We run an extensive Learn to Swim programme across many of our venues. Gain basic aquatic skills, co-ordination, stroke techniques and elementary skills as well as gaining confidence in the water. We offer classes for all swimming abilities.